How to make sure your kids don't "eat each other alive," so you can stop worrying
Do you still remember the excitement you felt when you were expecting your second baby? Maybe you were thinking something like: "I'm so happy our son won't grow up to be the only child. They will play together and learn they are not the center of the universe."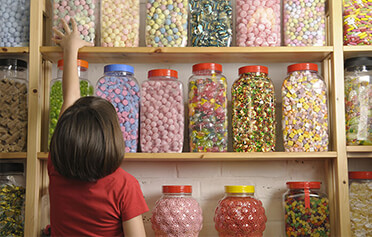 It can be done. Here are 4 steps to finding a solution where the children aren't constantly begging for snacks and the parents can relax

Do your children have an incorrigible sweet tooth? Would they have chocolate for lunch and gummy bears for dinner every day if you let them? Then maybe you know what it's like. Every visit to the grocery store involves a tug-of-war over candy in the check-out line: "Mooooom! Just one bag of Skittles pleeeeease!" You frown and tense up...
Even the most beloved parent can get caught off guard. But it's not the end of the world. See how Bara Hamblin handled it.

One particular evening I needed to get my boys to bed by a certain time. I went into it full of optimism, feeling sure we'd be able to agree with each other without a struggle. Usually it goes off without a hitch.
An open letter to mamas of littles. The one I wish I had read before my little one was born.
The evening is shaping up perfectly for a bit of me-time. They're asleep. I take one last look at my two sleeping princesses before I switch off the nightlight. They've both kicked off their covers. Today was a real scorcher.